In an ever-evolving digital world, new devices are initialised every day for use. In 2021, there is an estimated 14.91 billion mobile devices worldwide alone, not including computers. Managing endpoints is already a daunting task for an IT department, let alone the sea of various manufacturers and platforms that these devices take form as.
---
This is where Intune, now known as Microsoft Endpoint Manager comes into its own. Also known as MEM, has the power to leverage on your on-premises SCCM (System Center Configuration Manager) workloads which caters for your on-premises devices and servers, and links this with the Intune client which you may be familiar with for managing non-on-premises devices, such as smartphones and mobile computers.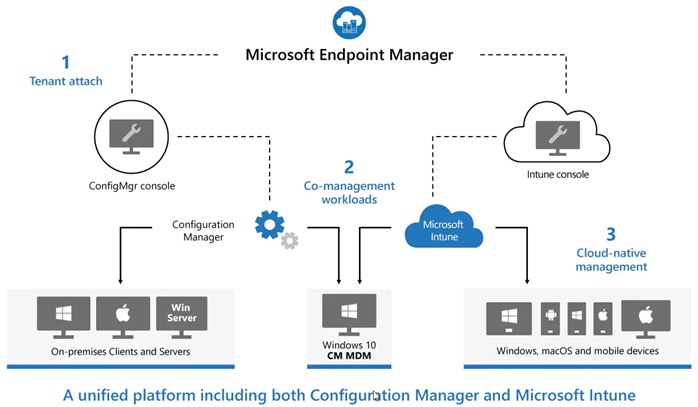 This toolset is yet another flagship addition to Microsoft's ever-growing arsenal of digital transformation platforms. If you are already an adopter of the Microsoft SaaS platform, then the licences that include Intune/MEM are as follows:
Microsoft 365 E5
Microsoft 365 E3
Enterprise Mobility + Security E5
Enterprise Mobility + Security E3
Microsoft 365 Business Premium
Microsoft 365 F1
Microsoft 365 F3
Microsoft 365 Government G5
Microsoft 365 Government G3
Intune for Education
(Source)
---
I'll pause here to mention that the above source link, takes you to the Microsoft Intune Fundamentals website. This is a fantastic place to begin the journey into using Intune/MEM and covers a lot of the initial setup phases you'll have to conquer.
---
Before diving much deeper, it's worth taking a high level at what Intune/MEM can do for you and its capabilities. Do consider that this is an evolving platform, Microsoft are constantly making adaptations and changes to the platform to better enhance its capabilities.
Microsoft Intune – Intune is a core element of MEM, it's a cloud-based mobile device management (MDM) and mobile application management (MAM) platform for your apps and devices. This allows you to control features and settings within Android, iOS, macOS and Windows 10/11 devices.
Desktop Analytics – This provides insight and intelligence for you to make informed decisions about the readiness of your Windows clients. It provides information on security updates, apps, and devices in your organization, and identifies compatibility issues with apps and drivers
(Source)
Windows Autopilot – Much as it sounds, Autopilot sets up and pre-configures new devices. This can save countless business hours, especially in times when uncertainty around home vs office working is a consideration.
Azure Active Directory (AAD) – MEM leverages AAD based users, devices and groups to combine distribution of policy sets and management levels.
MEM Admin Centre – This is the one-stop-shop for the web-based GUI for MEM. This is where you can view, create and manage your endpoints as required.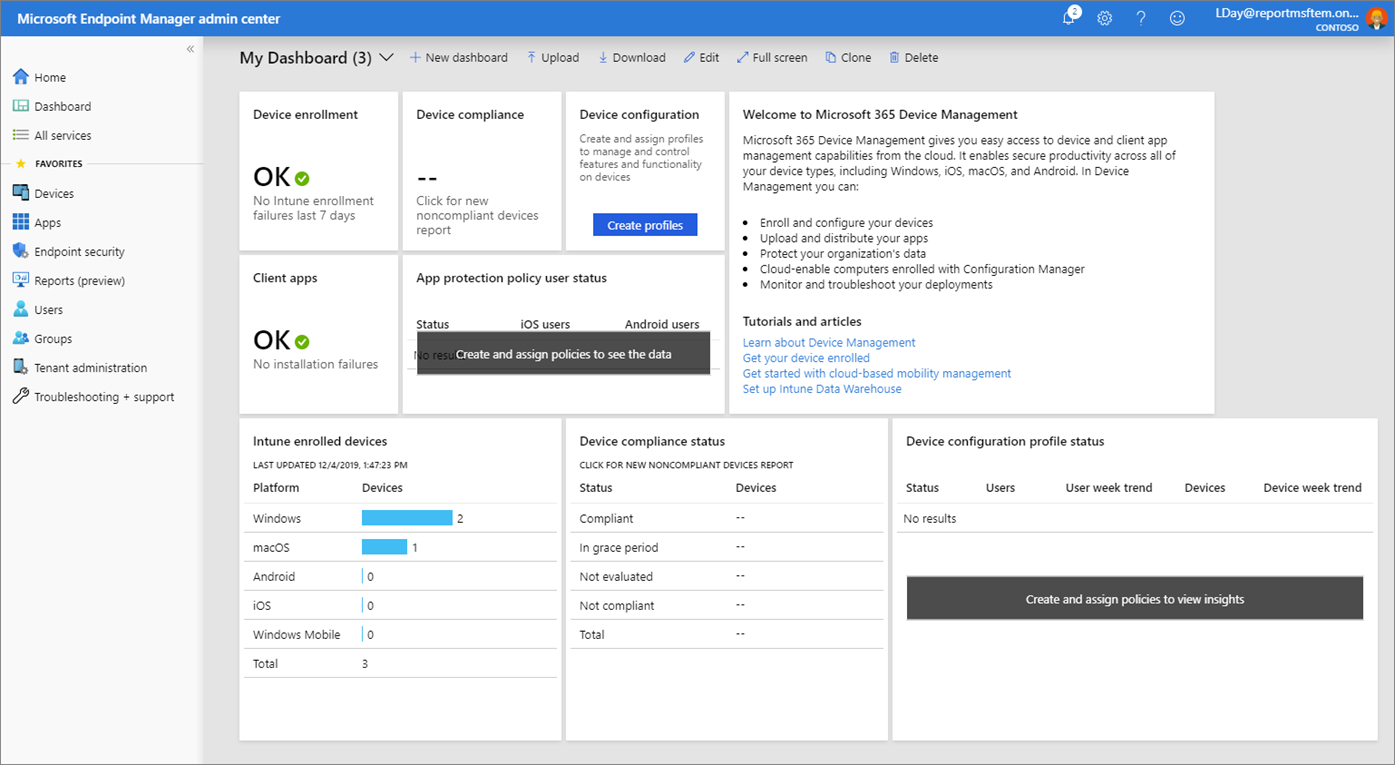 Looking out for next weeks article, where we dive deeper into Device onboarding and policies
About the Author: FIT
We've been in the IT industry for 20+ years, we love to share our knowledge and activities through our content for the community to read and enjoy.