July's EUC forum at the Etihad was another well attended community event. Hats off to the organisers and sponsors for arranging the day and keeping the audience engaged. The stadium tour was a real highlight; but the content wasnt bad either!!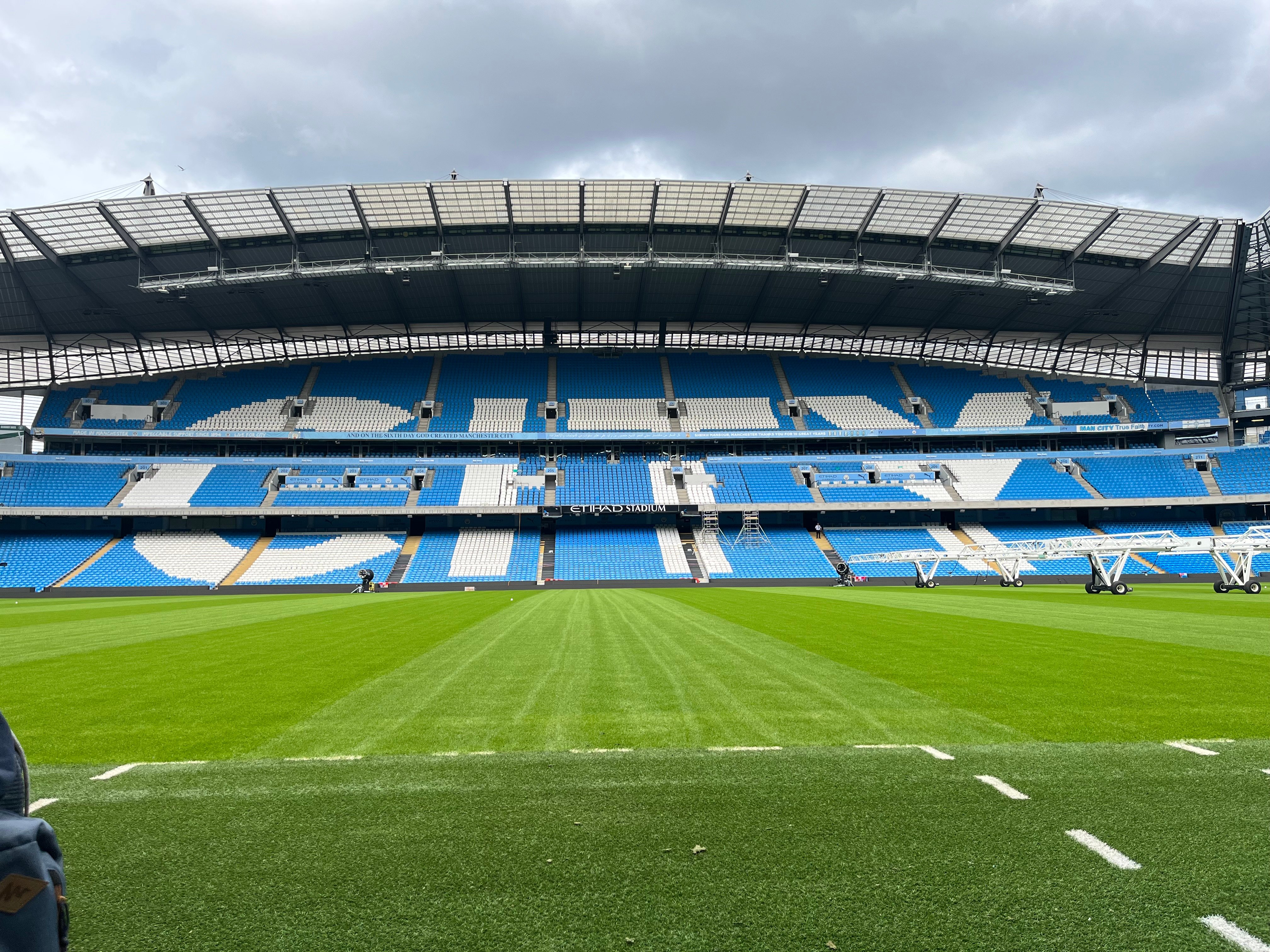 Here are a few key takeaways from some of the days presentations:-
1) New features within AVD and W365
Neil McLoughlin highlighted some of the main developments of the two Microsoft offerings, the number of updates here were notable by comparison to Citrix and VMware, whereby very little had happened:-
2) W365 High Level Architecture has been Published
Microsoft have released the W365 Architecture diagram https://learn.microsoft.com/en-us/windows-365/enterprise/high-level-architecture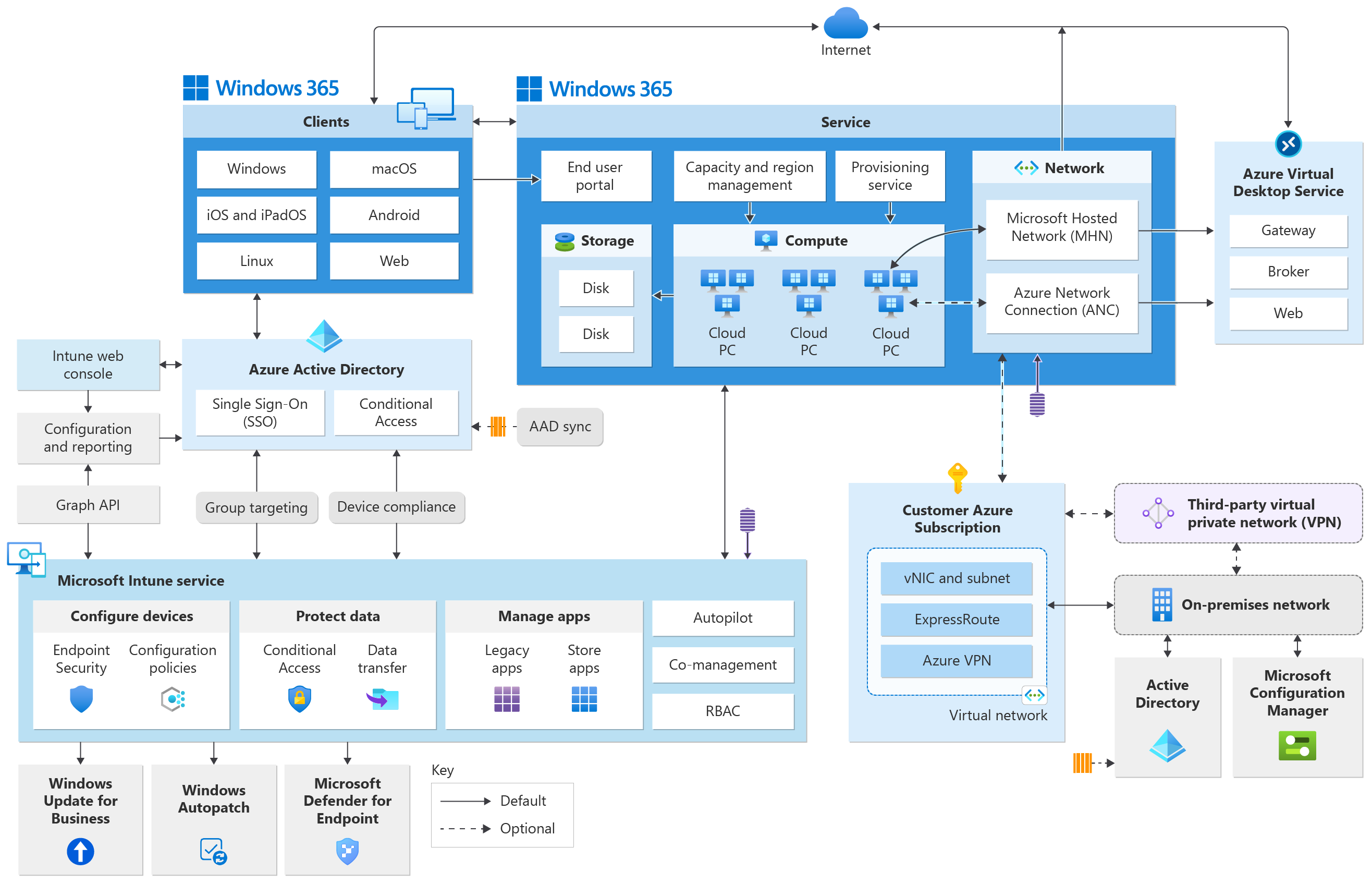 3) Dont ignore the lateral movement problem
James Rankin gave us an insight into the modern anatomy of attack highlighting that so often when it comes to security the two points that get the focus are preventing the initial foothold and preventing escalation and less attention is paid to lateral movement once the attacker gets in.
James highlighted several mitigations that can be used as part of a layered defence strategy; including Auditing, Network Segmentation, MFA, user session access restrictions etc.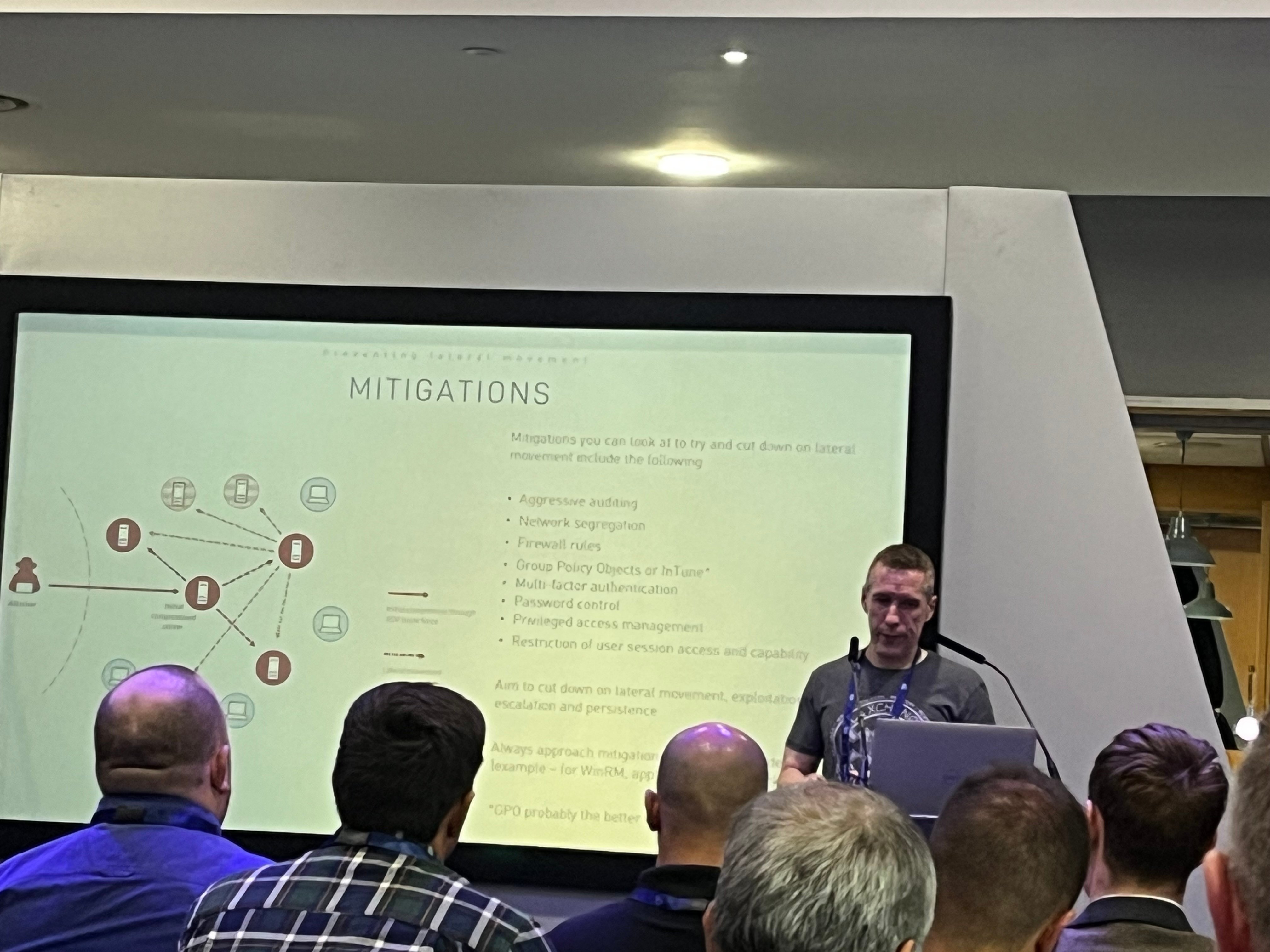 James produces great blog and video content online - https://james-rankin.com/
4) Applications are the blocker to moving from Config Manager to Intune
Dr James Graham, Field CTO at Rimo 3 asks whats the hold up with organisations shifting from SCCM to modern management with Intune. Microsoft have created a number of migration paths to help get customers there, its ultimately led to a lot of Co-Management scenarios. He did a great job of highlighting the benefits of Intune and simplifying the management process. But Apps remain the problem, at some stage, organisations need to take their apps with them and that..... is the hold up.
James also highlighted the benefits of cloud native windows endpoints, includin a significant reduction of crashes, reduced helpdesk calls, reduced device setup time, improved productivity and satisfaction and much more.
5) AI is a divisive subject, but it will change how we work
Not strictly specific to end user compute, but the roundtable sparked a conversation around AI and how language models were being used to create new capability very quickly. Adam Cooperman from Flexxible had strong views on the subject, saying that AI has had such an impact in the last 6 months, that he can see it revolutionising (and disrupting) the Software market in the next 6 months. He gave a few examples and asked why wouldnt you just develop your own monitoring tool for free (if Chat GPT enables that) than paying a software vendor to do it. It led to a debate about how far AI will impact our world, with a range of opinions; some conservative, some not. My personal viewpoint is that we cant even fathom where AI takes us, its not been imagined yet. But it will change the way we operate as businesses and individuals and cant be ignored.
6) Citrix and VMWare arn't winning new fans.....
Citrix and VMware have been at the absolute forefront on VDI / EUC for decades. They've also been a big part of my life for the last 20 years. I've said for a while that it feels as though they've lost their way a touch whether that's due to shifts in ownership or the emergence of AVD and other cloud native VDI technologies.
There seems to be a lack of direction from both, but someone said at the event that in his opinion, Citrix remains the best VDI technology on the marketplace, but if you slap a renewal on your client that is between 2x and 5x last years investment, you're going to p*ss your clients off and give them a reason to explore other options.
7) Google accuses Microsoft of Anti Competitive Practices in Azure
Google have issued a complaint to the US Federal Trade Commission about rival Microsoft's alleged anti-competitive practices. Google are claiming that they are using licensing restrictions as a means of locking customers into Azure.
https://www.cnbc.com/2023/06/21/google-accuses-microsoft-of-anticompetitive-practices-in-azure-cloud.html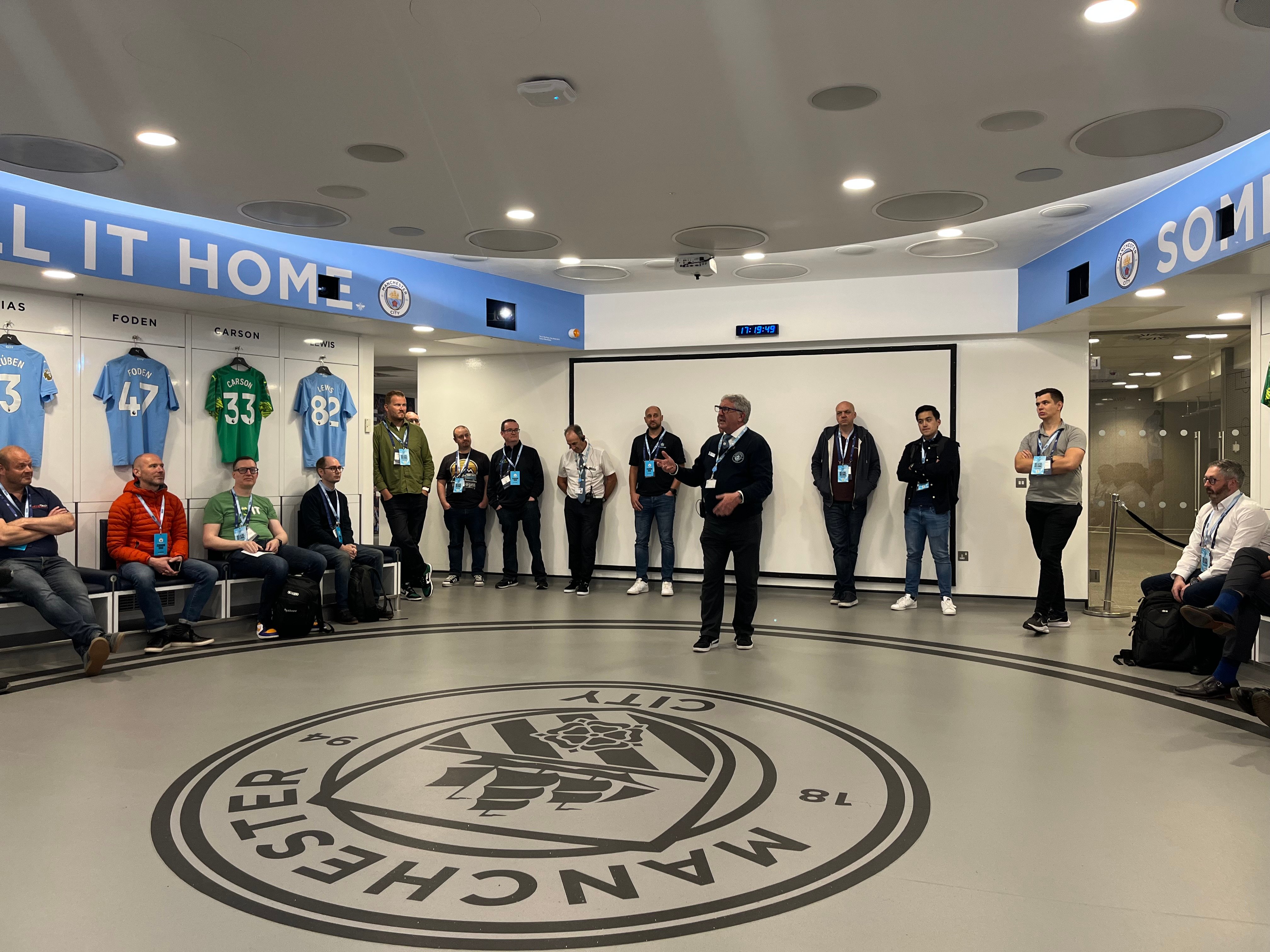 The EUC Form is technically focussed, community based event. I encourage anyone that lives and breathes EUC to attend the next one in London. https://www.eucforum.tech/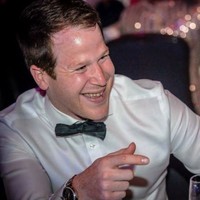 About the Author: Mike Starnes
Mike has worked in the IT Industry for over 20 years. If he's not talking technology, he'll be reading, playing football or trying to embarrass his daughters.