On the 14th January 2020, Microsoft will end extended support for Windows Server 2008 and Windows Server 2008R2 as well as Windows 7 Operating Systems. After that date there will be no:-
Security Updates
Non-Security Updates
Online/Telephone based support
Further updates to technical content online
If you haven't already built a contingency plan for any machines running Windows 7, then here are some of the options available to you.
Contingency Options for Windows 7
Do Nothing – Leaving the environment as is, is an option, but not something we would advocate. The longer the environment is left, the bigger the risk of being compromised as vulnerabilities are not patched. The management overhead should not be underestimated, especially if there is a problem with the underlying OS that you cant speak to Microsoft about and get resolved.
Upgrade or Rebuild to Windows 10 – Upgrading the OS to a supported option is the obvious direction of travel, not without pain or planning however.
Migrate to Windows Virtual Desktops – Microsoft will extend support for Windows 7 Machines free of charge for a further 3 years if they are migrated across to Azure and delivered via Windows Virtual Desktop (WVD)
Purchase extended support from Microsoft – Microsoft will extend support, at a cost and a significant one at that. Outside of doing nothing, it is likely to be the least appealing of the options, but viable and appropriate for some use cases.
Containerisation – With technologies like Droplet Computing, you can enable legacy and modern applications to run securely on a Windows 10 device. Resolving some of the compatibility barriers that come hand in hand with a major OS update.
For more information or if you want a sounding board for your approach, do feel free to drop one of the team a line.
More details on Microsoft's end of support dates can be found here
For more information about your next steps with Windows Server 2008, go here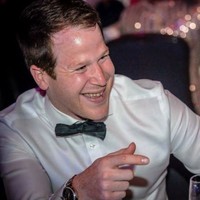 About the Author: Mike Starnes
Mike has worked in the IT Industry for over 20 years. If he's not talking technology, he'll be reading, playing football or trying to embarrass his daughters.