Yesterday, Microsoft announced the existence of CVE-2019-1458, which is a vulnerability affecting all current Windows operating systems, from Windows 7 through to 10 and Server 2008 to 2016. This vulnerability comes with a CVSS score of 7.8, which leads us to believe that its being taken as a serious vulnerability within the underlying construction of the Windows platform. Luckily, if someone did wish to exploit this vulnerability, they would first need to log on to a system and then execute an application to exploit the vulnerability. The fix has been rolled into the December Monthly Rollup as well as being released as a separate Security Only update. All Foundation IT customers will be made aware directly and then have the fix applied as soon as possible.
Further Info: https://portal.msrc.microsoft.com/en-US/security-guidance/advisory/CVE-2019-1458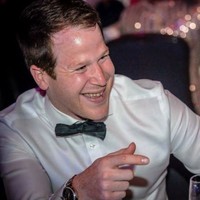 About the Author: Mike Starnes
Mike has worked in the IT Industry for over 20 years. If he's not talking technology, he'll be reading, playing football or trying to embarrass his daughters.