A question we have been asked a lot in the last 2 years as the adoption of AVD has grown and the demand for remote working solutions has also increased.
There are a number of similarities between RDS and AVD, both facilitate remote access to corporate resources and share some technical fundamentals. But they are very different beasts.
Whilst no means exhaustive, here are some of the main differences that have been a factor in choosing between these two solutions.
Azure Virtual Desktop (AVD) is cloud-only, Azure only in fact. RDS can be deployed on-premise and in the cloud.
AVD is licensed as part of your M365 licensing suite. You are required to purchase separate CALs for the RDS environment.
AVD can be scaled more dynamically than RDS (both up and down as the demand requires). RDS is more difficult to scale and is often built (and licensed) to accommodate the maximum number of concurrent users that may need the platform.
Understanding user experience in an RDS environment has proved challenging for IT support desks, with multiple layers interrogated to identify the issue. AVD has native and 3rd party monitoring capabilities that can help pinpoint where an issue might be stemming from.
You get a Windows 10 experience with AVD, it feels like a desktop. RDS remains a server-based interface.
Windows 10 multisession is only available in AVD. It's the only option if you want to give users a full Windows 10 experience whilst also leveraging the cost benefits of a multi-user session host.
Certain management and user experience tools (such as profile management and dynamic application delivery) have been baked into the AVD solution design and are less prevalent with RDS.
There is no management infrastructure required with an AVD deployment as it's PaaS, managed by Microsoft.
Apps such as OneDrive and Teams are integrated and optimised to work in AVD. There can often be challenges with these applications in RDS environments.
These bullet points have been collated based upon our experiences with clients. We always welcome feedback and contribution from our community so feel free to add or challenge any of these points.
You can read more about our client's experiences moving to AVD:
Azure Virtual Desktop Case Study | Foundation IT
And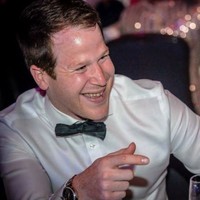 About the Author: Mike Starnes
Mike has worked in the IT Industry for over 20 years. If he's not talking technology, he'll be reading, playing football or trying to embarrass his daughters.