What it is, and why it could be the perfect Infrastructure Solution for your business
Hyperconverged Infrastructure (also known as HCI). You may have also have heard of HCI by another term, "Webscale". This term (made popular by organisations such as Facebook and Google), simply means the ability to scale quickly and efficiently with no boundaries to the estate.
So, we understand the terminology, but what does HCI/Webscale mean technically?
HCI is a simpler, more efficient and more scalable version of the traditional 3-Tier approach. Instead of your infrastructure being comprised of 3 distinct "layers" (Compute, Storage, and some sort of Networking), HCI contains all of this within a single and compact converged appliance, designed to scale up and out.
The image above, taken from Nutanix, shows the basic concept of HCI.
The promise of HCI has been discussed within the IT industry for many years, and until late 2014, hadn't been widely adopted by organisations as a viable infrastructure solution. The industry quickly started to realise the benefits of HCI after behemoths such as Facebook and Google built out their infrastructure based on this principle (and did so a dramatic pace).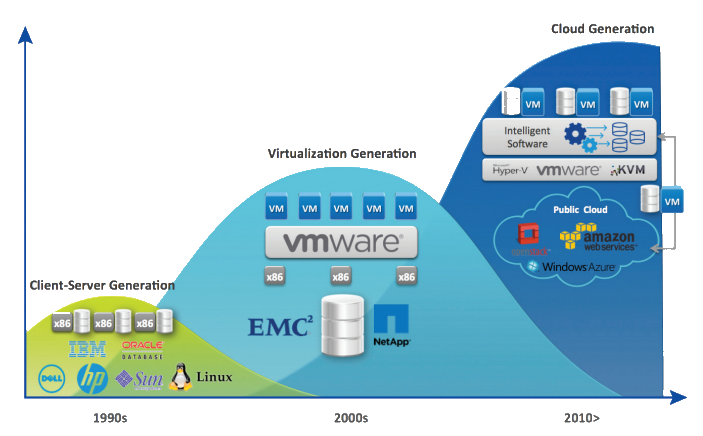 The graph above, from Nutanix, shows the progression of Infrastructure Solutions within Datacentres.
Nutanix have spent the last 6 years perfecting their technology solution, and have been named as an HCI Market Leader in a recent Gartner Report (Aug, 2015). Nutanix delivers invisible infrastructure for next-generation enterprise computing by natively converging compute, storage and virtualization into a turnkey hyperconverged solution, which Nutanix call their "Xtreme Computing Platform".
This approach to building infrastructure with the resources actually required, in a multitude of hardware configurations, coupled with the choice to run VMware, Hyper-V, Acropolis (KVM), or a combination of these, offers businesses today a truly flexible solution for a myriad of scenarios.
What can you expect from a HCI?
Lower Costs – 40-60% reduction in overall CapEx and OpEx
Limitless Scalability – scale infrastructure predictably with no limits
Fastest time-to-value – 8x faster time to value in buying, deploying and managing
Smallest footprint – up to 90% reduction in power, cooling and space with a 2U form factor
Time for IT Innovation – free IT resources to focus on important business initiatives and true innovation
The Gartner Magic Quadrant for Integrated Systems makes a bold statement which predicts that within the next 5 years, webscale IT will be present in more than 50% of the world's enterprises. With the direction that HCI is headed, it is clear to see that it will become a common contender with even the most robust and well-known traditional infrastructure approaches. To read more about Nutanix (or Hyperconvergence in general) check out the following resources:
If you have any queries about how (or if) your business could benefit from HCI, feel free to contact us.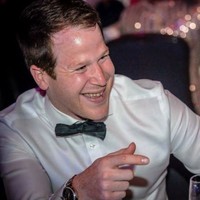 About the Author: Mike Starnes
Mike has worked in the IT Industry for over 20 years. If he's not talking technology, he'll be reading, playing football or trying to embarrass his daughters.